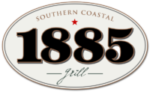 1885 GRILL
1885 Grill is a southern coastal restaurant specializing in fresh seafood, quality steaks, and southern sides. Growing up in South Carolina, owner Miguel Morales was introduced to coastal fare alongside traditional southern cuisine from his mother with a dash of Spanish influence from his Puerto Rican father. To celebrate the rich flavors of his youth, Morales has created an eclectic catering menu that highlights a little bit of everything from house-made stone-ground grits, coastal fresh catches such as oysters, and even his family's recipe for homemade Spanish rice. Food is prepared with exacting attention to fresh, local ingredients, beautiful presentation, and friendly service.
Owner
Mike Schroeder
770-833-1614
schroedermichael@comcast.net
1885grill.com/welcome-acworth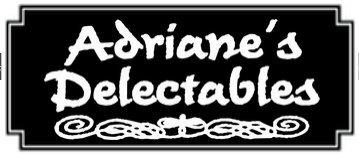 ADRIANE'S DELECTABLES
Adriane's Delectables, Inc, is a full service, third generation catering company, established in 2002. We have the knowledge and ability to cater any of your favorite traditional and international dishes by creating unique, "from scratch" menus. Adriane's Delectables takes pride in preparing homemade cuisine, providing outstanding service, and specializing in wedding and corporate events. Located in Acworth, Georgia, Adriane's Delectables is a licensed and insured caterer, and a current member of the Atlanta and Cobb County Chambers of Commerce, Leadership Cobb 2013-2014, and the Marietta Kiwanis.
Catering Manager/Owner
Adriane Larson
404-966-360
adrianelarson@aol.com
www.adrianesdelectables.com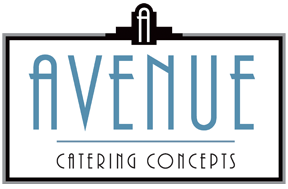 AVENUE CATERING CONCEPTS
Avenue Catering is our in-house catering group. Avenue Catering Concepts promises each client a memorable event with superb cuisine, friendly service, and great presentation. The assurance of high standards in every detail, at every Atlanta venue for each and every guest. Our goal is to provide seamless execution and a commitment to quality, value, and style.
Owner
David Covell
770-578-1110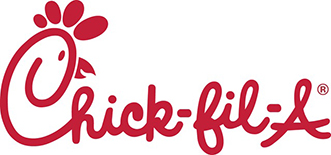 CHICK-FIL-A
If you want to be the host with the most, we have two words for you: Nugget Tray. If you provide a platter of delicious Chick-fil-A Nuggets, you will be loved. It's as simple as that.
Many of you are well versed in the power of a Nugget Tray, but did you also know that Chick-fil-A has a full catering menu that's perfect for all types of events? From Grilled Chicken Cool Wraps to Chicken Biscuits to boxed lunches, we have options for any party — large or small — and many Chick-fil-A locations will deliver right to your event.
Catering Manager
Brenda Rich
770-966-8918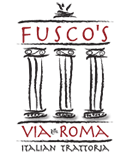 FUSCO'S VIA ROMA
We would love to cater any event you are planning. Fusco's menu and recipes are a collection of tastes and experiences as varied as our Aunt Angie's Kitchen in Brooklyn, restaurants in Little Italy and Trattorias on the roads to Rome. Simple dishes yes, but prepared so as to emphasize the true taste of Italy's finest ingredients.
We want you to experience the love and passion for food and the ancient hospitality of a friendly and special place that is the Trattoria! As it was at my grandparents' table in Calabria & Sicily, still is at my mother's table and always will be at Fusco's via Roma there is always a place for you, your family and friends.
Catering Manager
Michael Fusco
770-974-1110
www.fuscosviaroma.com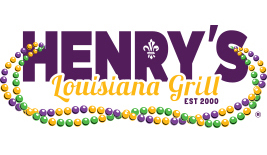 HENRY'S LOUISIANA GRILL
Let's get your party started with our tasty Louisiana fusion cuisine! Our catering options allow you to enjoy the flavor of Henry's Louisiana Grill at Logan Farmhouse with our outstanding Chef-created dishes. Your personal Catering Coordinator will guide you through your selections to ensure a flavorful menu served professionally so you can relax and enjoy your guests. Your awesome event requires the best food with friendly service, so contact Henry's Louisiana Grill to cater the flavor for you!
Catering Manager
Michelle Ettl
770-966-0339
catering@chefhenrys.com
www.chefhenrys.com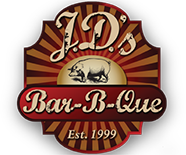 J.D.'S BAR-B-QUE
At J.D.'s Bar-B-Que, they strive to provide you with quality catering services at a fair price. From large corporate events to small family get together's J.D.'s provides quality food and service. They offer a full range of catering services available for pick-up or delivery. For weddings, formal events, or casual settings they offer a full service wait staff.
Catering Manager
Janet Blankenship
770-974-8434
jdsbbqcatering@gmail.com
www.jdsbbq.com

Red Top Brewhouse
Red Top Brewhouse is a labor of love from Acworth residents Rob Hankinson and Jonathan White. RTBH was envisioned to be a home away from home for those that were seeking a respite from the craziness of the outside world. We brew World Class beer to pair with an elevated dining experience with a made from scratch menu that brings comfort and celebration to our guests. We exist solely to foster joy in the Acworth community. Our catering menu is a variety of favorites from our everyday menu, as well as unique options that are exclusive to special events like yours. We crafted a menu with options for just about every dietary need as well, as we wanted everyone to feel as if they're a welcome part of the Red Top Brewhouse community. Everything is made fresh, from scratch, and with you in mind. After all, your friends are here and we can't wait to serve you.
Culinary Manager
Z Williams
470-893-0425
z@redtopbrewhouse.com
www.redtopbrewhouse.com